Community Action Against Asthma
Partnership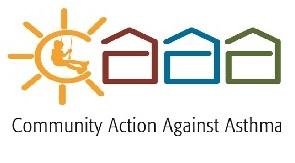 The Community Action Against Asthma (CAAA) partnership is involved in intervention and epidemiological research focusing on environmental triggers of asthma. The overall aims of CAAA are: to examine how the effects of air quality interact with social and environmental factors, and childhood asthma; to test the effectiveness of different interventions aimed at reducing the impact of environmental triggers on childhood asthma; and to consider how these findings may be used to design individual, community and policy interventions to reduce asthma exacerbation.
Partners
Arab American Community Center for Economic and Social Services (ACCESS)
Community Activists
Community Health and Social Service Center (CHASS)
Detroit Hispanic Development Corporation (DHDC)
Detroiters Working for Environmental Justice
Friends of Parkside
Southwest Detroit Environmental Vision
Warren-Conner Development Coalition
Institute for Population Health
UM School of Public Health, UM School of Medicine.
For more information see Community Action Against Asthma