Welcome to Community Action to Promote Healthy Environments (CAPHE)
Community Action to Promote Healthy Environments (CAPHE) is a community-based participatory research partnership that includes community-based organizations, the health practice community, environmental organizations, and academic researchers. We are working together to develop and implement a public health action plan to improve air quality and health in Detroit.
Online Survey for Air Quality Concerns in Detroit
Our Work: Schools Indoor Air Quality Project
Read this flyer about our efforts to improve and monitor indoor air quality in Detroit area schools and other child serving organizations
Cumulative Impact Summary of Legislative Components
Read this document summarizing key dimensions of state level legislation and policies that use cumulative risk frameworks to inform action.
In the News: Air Quality Information for Detroit and the World
CAPHE Public Health Action Plan
The CAPHE Public Health Action Plan includes evidence-based recommendations for short-, mid- and long-term strategies to reduce air pollution exposures and their adverse impacts on health in Detroit.
Our Work: Research by CAPHE & Partners
Featured Publication: Independent and joint contributions of economic, social and physical environmental characteristics to mortality in the Detroit Metropolitan Area: A study of cumulative effects and pathways (Schulz et al., 2020)
Read through more research and publications by CAPHE, partners, and partner organizations.
CAPHE Events
On October 22, 2022, 50 Detroit community residents, faculty, staff and students from the University of Michigan School of Public Health toured southwest Detroit to experience firsthand the ways that public policies and decision-making shape access to clean air for Detroit residents, with implications for health inequities. Read more here: https://bit.ly/3IZsTcZ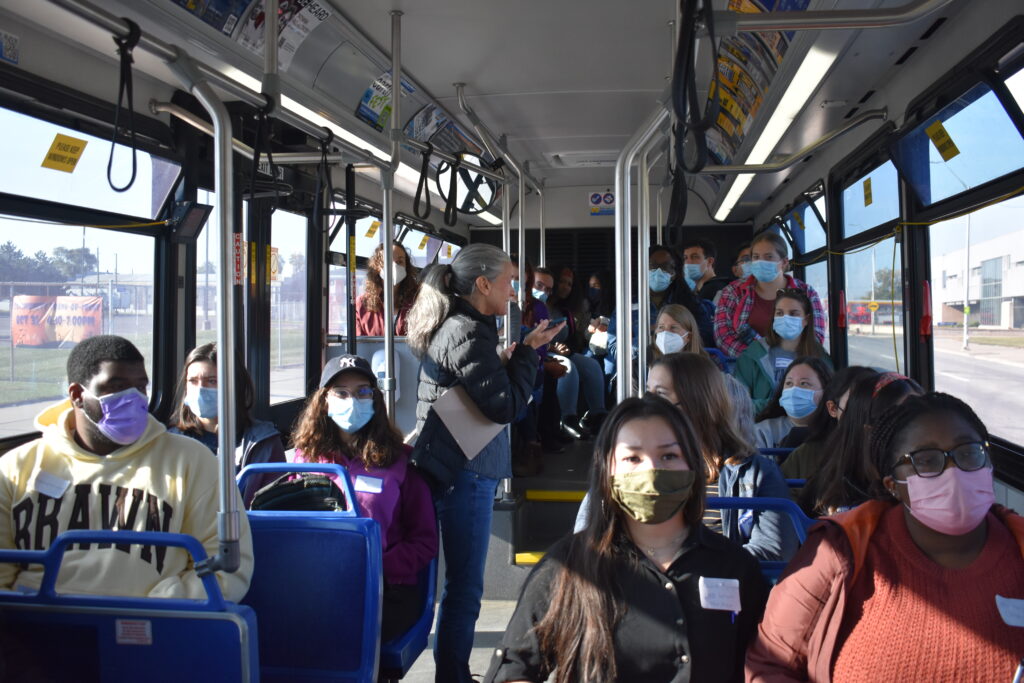 Learn more about upcoming and past events hosted by CAPHE, partners, and partner organizations.

Air Quality in Detroit
Residents of Detroit have been and continue to be exposed to elevated levels of air pollutants. These pollutants have been linked to asthma, poor birth outcomes, and cardiovascular disease.  Air pollution is one of the top public health priorities identified by Detroit community members and its leaders.
For the past 15 years we have collected data about the state of our air quality here in Detroit.  This effort has been a long time coming and will benefit our communities for years to come.  
Angela Reyes, Executive Director, Detroit Hispanic Development Corporation
Partnerships & Partner Organizations
This work is made possible by the National Institute for Environmental Health Sciences (RO1ES022616, RO1ES032389), and the Fred A. and Barbara M. Erb Family Foundation.  Additional support was provided by the Michigan Center on Lifestage Environmental Exposures and Disease (M-LEEaD), #P30ES017885.