Detroit Future City
Partner Organization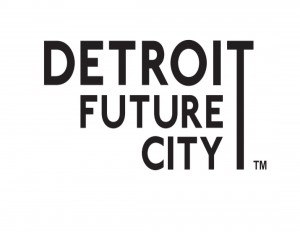 In January 2013, after three years of solid work, drawing on the best local and national talent as well as the insights of tens of thousands of Detroiters, the Detroit Future City Strategic Framework was released. The DFC Strategic Framework is a highly detailed long term guide for decision–making by all of the stakeholders in the City.
For the next year, the Detroit Economic Growth Corporation gathered resources and developed a team to connect people to the plan. Work began immediately in various sectors of the community and with policy leaders locally and at the state and federal levels as well.
The DFC Strategic Framework would not be a plan that sat on a shelf. Through the support of the Kresge Foundation, Detroit Economic Growth Corporation, W. K. Kellogg Foundation, John S. and James L. Knight Foundation and working in collaboration with the City of Detroit, the DFC Strategic Framework would come to life.
In January 2014, an official home base was created and leadership team announced to ensure the successful execution of the vision created in the DFC Strategic Framework.
For more information please see Detroit Future City